I love color.
I tried to get into that whole neutral whimsical thing, but it just isn't me.
I spent all winter searching for the perfect red cardigan.
FAIL.
Then, one beautiful day, I was stumbling through
Nat the Fat Rat
and I fell in love. Yes, with emerald green denim.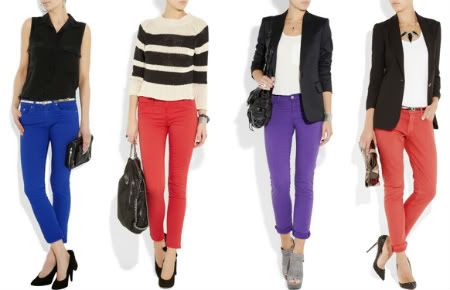 j crew
I want every pair.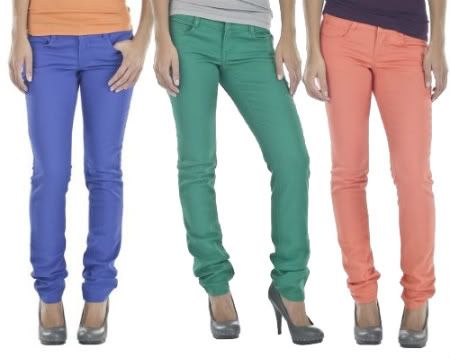 target
I settled with red and green. Apparently I can't seem to forget about Christmas. Make me some
rainbow cake
to eat while I wear my rainbow jeans please!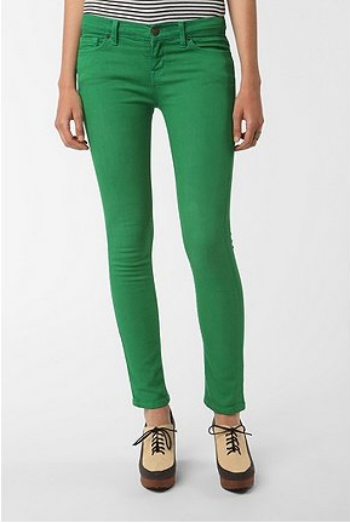 urban outfitters
So here are three easy options. One for every budget. Clearly I could only afford Target at this lowly point in my financial life. How can you say no to a 20$ pair of stretchy denim that, once its on, it looks just like the 80$ pair? However, the dye in the J Crew ones is obviously a much better quality. Maybe I'll splurge on some coral ones, because that color seems to keep coming back every year.
What do you think about this new trend?
It's a little daring, but if you love color, there are tons of way to make this style super cute.
Now someone find me that cardigan...